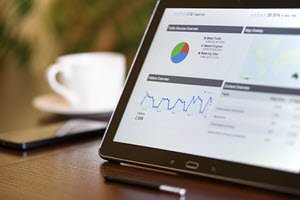 So-Mark Development uses digital marketing to help startups, emerging growth companies, and venture funds find investors and raise capital. We have several tools and strategies we use to execute our campaigns.
One of the big topics in digital marketing these days is how much marketing has changed in just the last few years.
It's clear that people understand the power of digital marketing and many of the essential tools and tactics available today. But what I see daily are people and companies that don't know how to maximize the full power of the tools and tactics they are using. They don't fully understand the capabilities of their marketing platform. Or they don't grasp the importance of behind-the-scenes strategies to ensure healthy deliverability or positive technical reputation.
The machines have opinions about your machines. The algorithms have opinions about your behavior. If you don't understand these issues, then you are getting far worse results than you should be getting when leveraging the amazing marketing technology available today.
In addition to a lack of technical knowledge about capabilities, I also see unproductive if not downright confused attitudes about marketing approaches. There are people out there who actually believe email marketing is dead. Those same people probably believe gasoline is dead because we have electric or solar powered cars now. My caution to these folks is not to allow narrow thinking to limit your opportunities for success. Email marketing is powerful if you know how to use it effectively. And it will be for a while to come.
So over the next few weeks, I will be sharing some specific best practices currently being used by top marketers to get your message in front of your audience and identify your top prospects. Please stay tuned to this blog to learn more about email marketing, blogging, social media marketing, and leveraging the analytics these platforms generate to find investors and raise capital.